This post contains affiliate links.
An underfloor heating system is a great way to evenly distribute heat around each corner of your room. And depending on the type of system you get, you would no longer need to install radiators on your walls which will give you more room for additional decor, or wall shelving. It can also be installed underneath most flooring types.
Wood flooring is great for homes and most homeowners do choose to install wood flooring because of its timeless appeal which gives added value to the property. Not all wood flooring types will work well with underfloor heating though. You should be careful in choosing the type of wood flooring to use if you plan to install underfloor heating.
What wood flooring is suitable for underfloor heating?
Because of its high resistance to dimensional changes, most engineered wood flooring types are suitable for underfloor heating. Solid bamboo flooring and most laminate wood floors are also suitable for underfloor heating. Avoid using solid hardwood floors as underfloor heating can dry them up and lead to deformations.
Depending on your needs, there are a lot of wood flooring types you can use in together with underfloor heating. Each will have its own pros and cons in terms of looks and durability.
Wood Flooring Types That can work well with Underfloor Heating
As mentioned above, never use solid hardwood floors in conjunction with underfloor heating. Wood is prone to dimensional changes when humidity and temperature changes. It tends to expand and contract as it adjusts to the changes in its environment which can then lead to severe damage over time.
In most cases, if you're planning to install underfloor heating in a room, choose wood floors that are dimensionally stable enough to resist any changes in humidity and temperature. Below are such floor types that have dimensional stability.
Engineered Hardwood Floors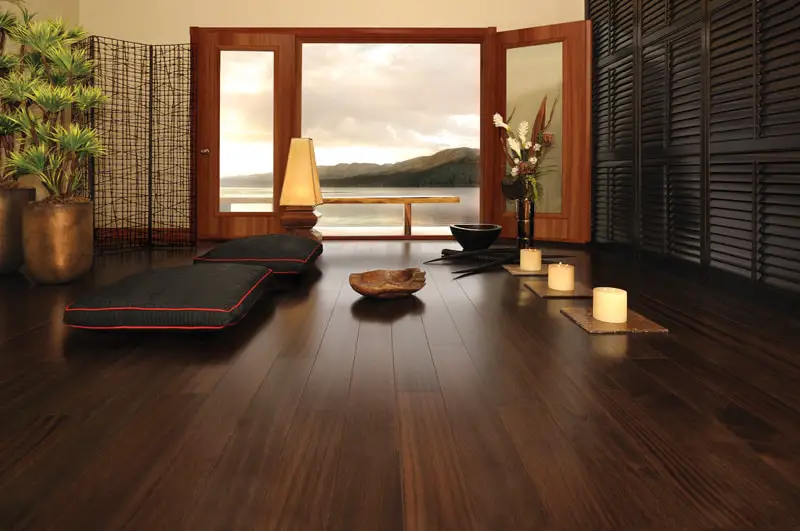 Engineered hardwood floors are made of a top solid hardwood veneer, which can be as thin as 1mm up to 6mm in thickness, and a bottom plywood core that can be 3-plies thin and up to 11-plies thick. The bottom plywood core is what makes engineered hardwood floors more dimensionally stable than solid hardwood floors. Generally speaking, the thicker the floorboard is, the more dimensionally stable it is.
As wood is a good insulator against heat, engineered hardwood floors thickness and density can decrease the effectivity of underfloor heating. It would be best to consult and get recommendations from the manufacturer of the flooring which among their products can be used effectively with underfloor heating.
There are also specific underlayment material and installation procedures that need to be followed. These can also be addressed by both the engineering floor manufacturer and the underfloor heating supplier. It is best to get their recommendations.
Engineered Parquet Floors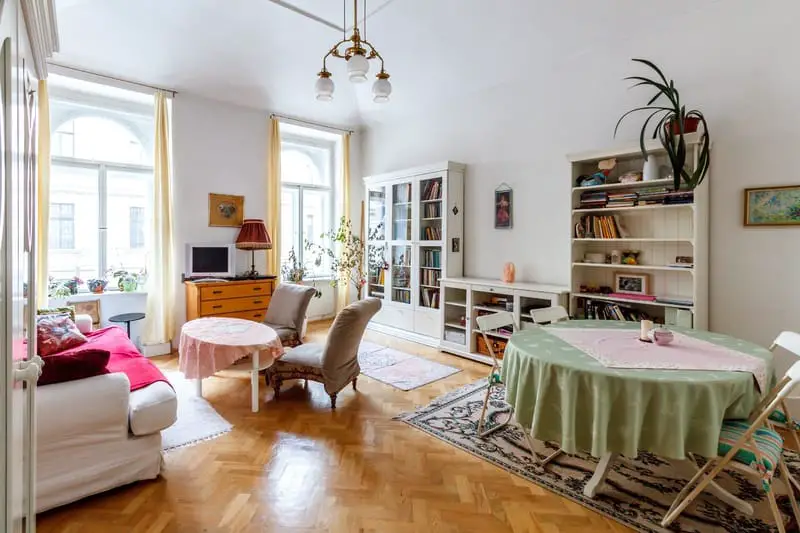 Engineered parquet flooring is basically engineered wood that is cut smaller and laid in a different pattern other than the usual straight pattern. Similar to engineered hardwood floors, this flooring has a wood veneer top and a plywood core making it resistant to dimensional changes. Ask the manufacturer or supplier of both the engineered parquet flooring and underfloor heating for the proper underlayment to use and installation procedures.
Solid Strand Woven Bamboo Floors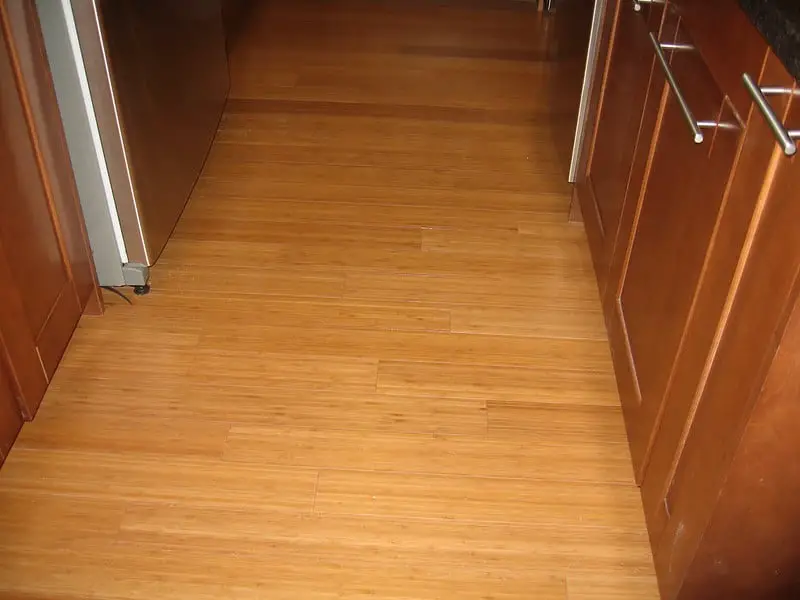 Solid strand woven bamboo floors are made entirely of bamboo fibers that were compressed together with glue to form the floorboards and planks. Bamboo floors, although grouped together with hardwood floors, are not technically wood since bamboo is considered as grass. It can be mistaken as hardwood because of its look. Most bamboo floors are even harder in comparison to hardwood floors and cheaper as well.
Most bamboo floors are suitable for underfloor heating but it would be best to ask the manufacturers for proper guidance. It is dimensionally stable and can resist temperature changes better than solid hardwood floors. Similar to any wood flooring though, bamboo floors are susceptible to damage when subjected to standing water and so is best to avoid using this material in wet areas.
Engineered Bamboo Floors
Engineered bamboo floors are very similar to solid strand woven bamboo floors and can be hard to distinguish between the two when installed. The only difference between the two is that engineered bamboo floors have a plywood core just like an engineered hardwood floor has. The plywood core makes it more dimensionally stable, essentially making it more resistant to temperature changes.
Engineered bamboo floors will work well with underfloor heating but just like with other types of wood flooring, the effectiveness of the heat transfer from the underfloor heating will be affected by the thickness of the floor. Ask for the manufacturers' recommendations when it comes to installing this flooring with an underfloor heating system.
Laminate Wood Flooring
Most laminate wood flooring is compatible with underfloor heating but it is best to ask the manufacturer first regarding its suitability.
Laminate wood flooring is not entirely wood with its top layer simulating real wood with a high-quality digital print image of an actual wood. It has a fiberboard core and can range from 6mm to 12mm thickness.
Cheaper than engineered hardwood, this can be a good alternative flooring material that closely resembles real wood.
Alternative Flooring Types You Can Use Together with Underfloor Heating
Wood flooring's durability can sometimes be an issue being susceptible to dents, scratches, and gouges. If these are issues you want to address but still want the look of wood floors below are alternatives you can use which also work well with underfloor heating systems.
Luxury Vinyl Tile Floors
Luxury vinyl tiles (LVT) flooring is fully synthetic and made up of several layers of vinyl core, a kind of resilient plastic material, a top 3d printed image, and a wear layer. Most LVT floors are made to simulate the look and feel of real wood and stone. It's very durable and dimensionally stable. It is also 100% waterproof which is one of the best materials you can use for wet areas.
Most LVT floors can withstand temperatures up to 27°C. This will work well with underfloor heating systems without compromising the flooring material's integrity. Check with the manufacturer which of their products is best for underfloor heating systems. Since a few underfloor heating systems can go up beyond 27°C temperature, you might also have to check with the manufacturer the temperature limitations of LVTs.
Porcelain Tile Flooring
Porcelain tile flooring is a type of ceramic tile flooring that is made from finer and denser clay and baked at higher temperatures. These are basically high-end ceramic tiles that are made stronger and more durable. Porcelain tile flooring comes in different designs and styles. There are various styles that simulate the look and texture of real wood as well.
Porcelain tiles can be an ideal flooring for underfloor heating and will disperse heat evenly across the room. Being very resistant to water and more durable than real wood, it can be a good alternative to wood floors. Similar to LVT floors, porcelain tiles can be a good flooring material to use for wet areas as well.
All About Materials is a participant in the Amazon Services LLC Associates Program, an affiliate advertising program designed to provide a means for sites to earn advertising fees by advertising and linking to Amazon.com. We also participate in other affiliate programs which compensate us for referring traffic.